(Washington, D.C., November 1, 2010) – Former Wu-Tang Management GM , AllHipHop.com weekly business columnist and Africa PreBrief Founder Cedric Muhammad announced that under his CM Cap Hip-Hoppreneur ™ umbrella he is now providing brand management and strategic marketing advice to international artists, music entrepreneurs, and entertainment companies with a focus on the African market and its U.S.-based Diaspora.
The economist, political strategist and marketing consultant is currently in negotiations with producers, artists, media outlets, talent management, record labels, entertainment lawyers, and will announce signings and strategic partnerships this Fall and coming Winter.
"I'm excited and humbled to be in a position to not only have my finger on the pulse of where the music business and global economy are headed, but also the necessary influence and network to help develop and guide artists in an empowering way. My goal is to help them build earning potential even when the music stops and to demonstrate that the future of the business lies not in hot beats and rhymes or great performance alone, but more importantly, in brands and leadership qualities that represent the best interests and aspirations of people and organizations – at a local and international level," Cedric Muhammad said.
Cedric described his service and expressed its objectives in a wide-ranging two-part interview.
Here is Part I:
- What does the Hip-Hoppreneur ™service consist of?
Cedric Muhammad: 4 services: Brand Management; Strategic Marketing; Artist Development; Entrepreneurial Development. I combine marketing tactics (earned media, viral and guerilla) with business model analysis and mix it with elements of artist and repertoire (A&R) and political strategy. It feels like a hybrid between personal management and some of the services record labels and business managers provide – but I'm none of these things alone. I'm an adviser because that is what I believe artists and even most music industry entities need now, more than anything – sincere, sound and cutting edge advice. Having a background in personal management I really believe most of what that profession does today is outdated and too expensive for what it delivers. Artists are not getting their money's worth from the traditional music industry team infrastructure (which is based on the Old Economy) so I wanted to offer something that would help the artists as well as those members of their team infrastructure – managers, publicists, lawyers, label executives, and business managers -without the overcharging. I have a skill set and network that develops artists as leaders, not just performers. And leadership and the ability to represent causes and companies is where the money and long-term career is.
- Who is this service for?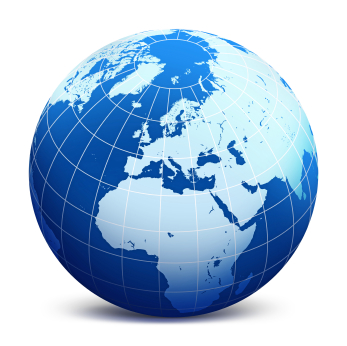 Cedric Muhammad: Artists based in America looking to become more relevant and expand their careers internationally; and those based abroad looking to break into the United States market. That's the international artist – one who has a career at home and abroad. I'm working with talent on their music as well as on how to make their brands relevant in non-music industry circles. Artists today have to be relevant not just to the demographic most likely to buy their records quickly but also social causes, political movements, and business enterprises who use music to drive their agenda. My clients have to be just as interested in sitting down with non-profits and NGOs in Africa; members of Congress; publicly-traded firms in emerging markets; and CEOs of BE 100 ,Inc. 5000 and Fortune 500 firms as they are in meeting concert promoters and radio program directors. Having said that, I don't think every artist has the mentality, attributes and discipline for this and artists who can't develop a leadership profile are becoming extinct. That's why I am as interested in emerging artists as those who are already out or signed as Independent and Major label artists. Any artist I deal with has to be interested in educating themselves on the business they are in, as well as the external forces that impact it. I have actually been turning down potential clients because they are not serious about anything other than making music and being famous. That's a recipe for disaster and a short career. No client of mine will ever be able to say they were misled, deceived or kept in the dark about their business affairs. I'll handle the tedious details of business negotiations and strategy to protect the creative spirit of my clients but I won't tolerate a focus only on beats and rhymes that leaves them ignorant. We can't be in business together but we can still be friends (smile).
- Why a focus on Africa and its Diaspora?
Cedric Muhammad: I'm definitely looking to work with artists from Asia, Europe, the Middle East, and the Americas. But Africa is currently my more passionate focus because that's where the real economic growth and next throne of music is this century, in my opinion. It offers the most exciting potential in terms of creativity and entrepreneurial and business development. Sadly, it seems that African artists and those in the Diaspora are the last ones to realize this. But all of the business interests in Asia, Europe and the Americas realize that the continent is still the last great 'untapped' region on earth, and they are looking for strategic entry points.
As an economist who covers African economies closely and who advises entrepreneurs, frontier investors, and activists on opportunities and economic, cultural and political developments on the continent through my Africa PreBrief information service (http://www.africaprebrief.com/pages/posts/whatrsquos-next-for-african-economic-development-and-investment-q-a-with-cedric-muhammad-founder-africaprebrief-25.php all you have to look at are the infrastructure projects, telecommunication deals, consumer banking sector, and expansion of airlines to see that everyone wants in. But one of the keys to entry into the African economy will be art and culture.
There is a quiet battle going on in that sector – waged by multi-national corporations, multi-lateral institutions, local entrepreneurs, and national governments. This is why I am openly telling African and Diaspora-oriented artists that they are potentially the most valuable in the world because they hold the key to the hearts and minds of the people. With recorded music being demonetized and music now driving brands, the role of the musician, entertainer and performer has changed. I'm advising my artists on how to position themselves to benefit from this, and serve their people at the same time.
Creatively though, Hip-Hop has never thoroughly integrated African instrumentation and energy into the culture, imagery, and sound. And much of the political movement music of Hip-Hop's Golden Era (late 1980s and early 1990s) never developed an authentic and sustainable connection with Africa, although it rapped about it rhetorically and inspired many influential African rappers. What is taking place in Senegal is an example of this. And of course, the impact of conscious rap on East Africa is one of the greatest stories to be told.
Today, there is a way for that connection to be made that will open a whole world and new market to artists. You can combine tradition with modernity and I believe I have a formula for that which will give an artist a following across generations and regions.
The first step – particularly for my U.S. based clients who have never sold music or really been marketed abroad is providing them with up-to-date economic information and cultural re-orientation.
Working with me is part classroom and part boardroom and I'm learning along the way as well.
- Are Hip-Hoppreneur ™ contracts 360 deals?
Cedric Muhammad: No. The contract lengths are shorter; my percentage and fees are smaller; and the areas of an artist's career that I financially benefit from are not as wide in scope. I tailor it differently for each artist. I believe long-term I can make more by charging less on an artist's career. I think almost any artist who signs the old style production deal where they give up 50% of their income; or who send 20% in management fees; offer up 25% of their publishing just to have their tracks placed on a big name artist's album; trade 30% of their movie career; and provide 25% of their endorsement earnings to a record label in 2010 is either ignorant or desperate in some way. And we all have moments where we are ignorant and desperate (smile) so I don't want to be self-righteous.
But to me the record label is not the entity best suited to guide an artist's career in all of these areas. And I don't believe an artist has to accept the 360 contract as is, so I am advising artists on how to negotiate around it in creative ways.
Recorded music is an ancillary business right now and will be for some time so I'm showing artists how to build a new team infrastructure and at a fraction of a cost to fit the reality that music leads to business opportunities outside of the industry. That's where my background as an economist and political strategist allows me to see things that many music professionals can't from within the trenches. While the normal professional reads Billboard magazine and is caught up in Internet chatter and gossip; I'm studying The Wall Street Journal and Financial Times, monitoring Bloomberg, and communicating with activists, economists, journalists, researchers, entrepreneurs, and political leaders on the ground in over 40 countries. So, I tell my potential artist-clients as long as you don't burden me with too much drama, hand-holding and baby-sitting I don't have to charge you as much. But not every artist appreciates this, of course. And many artists are willing to sign their life away in order to be 'put on.' That's why I say this service is not for just any artist. Much of what is called personal management is really baby-sitting and hostage negotiating (smile). I'm not interested in that kind of client. I don't need an emotionally co-dependent relationship with a talent and I'm not interested in an exploitative relationship.
It's not necessary if you can think out of the box, experiment and learn from mistakes.
Also, I was managing the biggest rap group in the world when I was 25 years old so I've experienced a lot and certain things and forces don't move me today like they may some.
I'm not afraid or intimidated by certain power centers in the music business so I can speak truthfully and walk away from deals.
I know the music industry's darkest sides and hidden history and advise my artists accordingly.
We want to do this the right way.
- What do you mean by marketing 'Artists as Leaders?'
Cedric Muhammad: It is a mixture of the consulting I did for David Banner (http://www.cedricmuhammad.com/cm-cap-advises-david-banner-arranges-hip-hop-artist%E2%80%99s-meeting-with-congressman-bennie-thompson/) and what I laid out could be done with a 'street' artist like Beanie Sigel (Part 1: http://allhiphop.com/stories/editorial/archive/2009/11/18/22031325.aspx Part II: http://allhiphop.com/stories/editorial/archive/2009/11/24/22040490.aspx or a 'political movement' artist like Jay Electronica (Part I: http://allhiphop.com/stories/editorial/archive/2010/02/02/22114121.aspx and Part II: http://www.cedricmuhammad.com/how-to-market-protect-and-support-jay-electronica-part-ii/).
There is more money in being a leader than in being an artist and because I have advised leaders I understand that world and the power that comes with it. The challenge that most artists fail to meet is converting the magnetic attraction of celebrity into meaningful business activity that goes beyond a novelty hustle (clothing line, perfume, record label) tied too closely to their artistry. I believe it is because they have the wrong kind of advisers around them who only know how to milk a celebrity image in music and not build on that image to create a more valuable profile and marketing position.
There is nothing sadder to me than seeing an artist who thought they were a leader watch their influence go as soon as their record sales decline. Their career revolves around the popularity of their art (which is sold as a commodity if at all) when really the music should be driving their business profile and leadership profile (which is not a commodity because it is unique and makes them more valuable outside of music).
Artists know how to market themselves as 'shot-callers,' 'power brokers,' and 'bosses,' as part of an image to sell records but they don't really know how to make that image a reality in terms of a leadership profile.
My Hip-Hoppreneur ™ Advisory service will help them move beyond image and into meaningful activity with Causes, Communities and Companies.
- Who Is Your Ideal Client??
Cedric Muhammad: Someone who is humble but confident, a creative risk-taker, and eager to learn – who sees the industry from the inside-out and not the outside-in. I won't work with an artist who is creatively conservative who simply wants to imitate whatever is currently rotating on video channels, radio playlists and on the cover of rap magazines. Why? Because the future (emerging demand) is just as important as the present (current demand). And again, I'm looking for leaders.
Everything starts with the sound, so I'm currently interested in bringing forth producers under my Diaspora Music brand and marketing artists as Diasporic Personalities.
I'm signing talented producers who can mix tradition and modernity and combine elements from the various music genres of Africa and the Diaspora to create a 'new sound.'
I'm also signing gifted rappers born in Africa, raised in America; or who were born in America and raised in Africa who know both worlds. I have big, big plans for marketing them!
The four elements I'm looking for are talent, 'story,' charisma, and consciousness.
More on that soon…
To contact Cedric directly and learn more about his Hip-Hoppreneur ™ Advisory Services e-mail him at cedric(at)cmcap.com