(February 18, 2011 -Accra, Ghana/Washington, D.C., USA) One of the most dynamic recording studios and production teams in West Africa – Daraja Recording Studios – has signed a brand management agreement with CM Cap's Hip-Hoppreneur ™ Advisory Service. A four-man production team (BushBeatz) from Daraja will record under the Hip-Hoppreneur Diaspora Music brand.
"While there is some good music being made in Hip-Hop, I believe the culture and industry is stale right now – with artists and producers trapped in a prison better known as the corporate radio playlist or whatever the flavor-of-the-month producer is making. There is a need for a new sound – capable of inspiring artists to travel more places with their lyrical content and creative soul. Daraja/BushBeatz has what I've been looking for, and what we all need – cinematic, anthemic, movement music that brings together traditional and indigenous elements and combines them with contemporary and modern flavor. I have never heard producers do what they can with West African drum patterns – which represent great complexity and some of the most sophisticated musicianship in the world. The average rapper can't catch those beats – with their micro-shifts, rhythms, and tonality – but those who do go to a whole new level, creatively. BushBeatz can do it all – from tracks, jingles and movie scores. I had to travel 5281.5 miles to find them but it was well worth it – they have the soundtrack for the new era and I'm honored to partner with them. They make me wish I could rap!" Cedric Muhammad of CM Cap said.
The strategic partnership centers around the development of musical arrangements for the use of select Hip-Hop artists, Movie Studios, Companies, Causes and Communities. Under Diaspora Music Daraja has developed a catalogue of music, combining elements of various styles, genres and sub-genres including Hip-Life, Afro-Beat, Boom Bap original volume pills, Jazz, West African percussion, Rock music, Soul, Dance and House music.
"We're excited about working with Cedric who knows where the business side of things is headed internationally along with having an ear for what's next, creatively. He has challenged us to stretch ourselves in different directions and we know that with this Diaspora Music we have something that is right on time. Our focus is like a laser. 'Daraja' is a Hausa word which means 'honor' and we intend to live up to that name creating an honorable sound that's sophisticated and hot – just like the people of Africa and the nation of Ghana. We have a sound that can and will move the world. We look forward to working with a variety of artists and numerous projects," Lukeman Ib. Daraja and Albert TJ Moses said in a joint statement.
Currently, Daraja is working with their roster of artists and producers (BushBeatz) – Dery Korbieh, Survivor, Theophilus Nortey, Billion, Bucho DeGo, Empress G, Nana Nie, Jah Star, Rubunu Rock'n Tay and Ruky – on music for Bamboo's (http://www.youtube.com/watch?v=6seKnAIEZ5E) forthcoming album, The International, as well as a project dedicated to lifting the embargo on Cuba and sanctions imposed on Zimbabwe executive produced by Obi Egbuna and M1 of Dead Prez.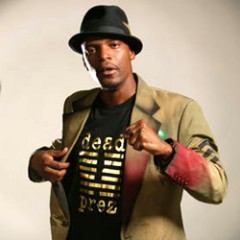 Of Daraja's unique sound, M1 states, "It only makes sense that hip-hop like this comes from the Motherland. It sounds like nappy hair breaking free from a perm!"
Samples of Daraja's music – including those recorded under the Diaspora Music umbrella – and artists are available at:
http://www.reverbnation.com/playlist/view_playlist/1946801?page_object=artist_1078683
Visit Daraja's Facebook page: http://www.facebook.com/profile.php?id=1274740479#!/darajastudios
A full length interview of Daraja is available at:
http://www.cedricmuhammad.com/exclusive-interview-with-daraja-recording-studios-accra-ghana/
All Media and Business Inquiries can be sent to Cedric Muhammad at: cedric(at)cmcap.com
* Learn More about the Hip-Hoppreneur Brand Management Service At: http://www.cedricmuhammad.com/cedric-muhammad-unveils-hip-hoppreneur-%E2%84%A2-advisory-service-for-international-artists/