As I have confessed on Facebook and Twitter, compared to my usual practice of listening to every new release I can, I really have not taken in too much Hip-Hop this year. Not only a combination of being busy with my artist-clients (Bamboo: http://www.youtube.com/watch?v=6seKnAIEZ5E and Daraja/BushBeatz: http://www.cedricmuhammad.com/daraja-recording-studios-accra-ghana-signs-hip-hoppreneur-brand-management-deal/) and coverage of African economies for my Africa Prebrief service, I just haven't been in the same zone. With the help of AllHipHop.com's readership – which has been sending me their top new album picks – I should snap out of it soon.
However, the rap-related mood I have been in of late has been reflective – considering my journey from being a fan and consumer to one who operates on the business side. That mood, and my thoughts on international marketing trends have caused me to think about an aspect of Hip-Hop culture that I don't think gets adequate attention and that is the influence that the Caribbean (primarily its immigrant communities in the States) has had on Hip-Hop, on both a cultural and economic level (not to mention political).

Last week after enjoying music from Rayvon (off his self-titled solo album Rayvon) – a legendary dancehall artist born in Barbados, raised in Brooklyn (who did a lot of the hooks for Shaggy in the 90′s on songs like "Angel" and "In the Summertime," and just released a new video for "When I Get You Home" f/ Red Fox: http://largeup.okayplayer.com/2011/02/19/nice-lovely-new-rayvon-f-red-foxx-video-when-i-get-you-home/) I thought more than ever about this.

So I reached out to the music industry friend in my inner circle who is my resident expert on all things Caribbean (and all things radio through her hot digital-blasting service MP 3 E-Mail Promo) – Tamara Hernandez of Left Field Marketing and Sweet Vybz Management (with partner Robin Winter). Tamara has worked in marketing, publicity, artist development, creative services and sales for entertainment companies such as Def Jam and Atlantic Records on some of the biggest projects of the last 10 years (everybody from Jay-Z to B.o.B., to T.I., to Wyclef to Lil' Kim to Barrington Levy to N.O.R.E.) and is one of the few professionals with a world of experience in the 'old' music business model who understands where things are headed in terms of both sound and marketing.
Consider our exchange – from the English and Spanish-speaking perspective – just a small and incomplete personal perspective to a subject worthy of much more attention. In a future column I'll focus on the impact of French-speaking members of the Caribbean community on the culture and industry.
******
Cedric Muhammad: I'm born to a Mother who, herself, after being born in Panama was raised in Jamaica, before coming to the States and eventually settling in Brooklyn. Her family – from Jamaica and Barbados – worked on the Panama Canal. That background gave me an appreciation for the connection between the Diaspora in the Caribbean and the States, and important subtle differences between those from the 'West Indies' and those in Black America. I also learned some nuances between the people of Central and South America on one hand and the 'Caribbean' on the other. In addition, I gained some insights into the different attitudes, beliefs, and ideologies in the culture of Spanish-speaking Blacks and English-speaking Blacks, even within the same family. That's the lens from which I view music today. My Mother is a huge calypso fan and I grew up in a home where Peter Tosh, Yellowman, and of course Bob Marley were played, and I also was influenced by time spent in Harlem and Brooklyn and New Jersey where New York radio – both 107.5 WBLS-FM and 98.7 Kiss-FM were the popular stations (before the emergence of Hot-97).
Listening to those stations and the DJs on them like Frankie Crocker; Davhed Levy (http://www.yardflex.com/archives/002304.html); DJ Red Alert; Chuck Chillout and Mr. Magic and Marley Marl is where I first saw the emergence of this intersection between Hip-Hop, Reggae, Soca, Calypso, Dancehall, Ragamuffin from a street, mix, and radio playlist standpoint. And of course an artist like KRS-One took it to a new level, from the rap side. To me, his ability to fuse different genres and sounds of the Diaspora is one of his greatest and overlooked contributions.
The song that did it for me, in terms of falling in love with that blend was Shinehead's 'Who The Cap Fits' from 1986 but not the Elektra Records album version – the one serviced originally to DJs (http://www.youtube.com/watch?v=R3yzb8tAZWk) in 1986. That track was the epitome of it to me.
I feel only Just Ice's 'Mosh It Up' produced by KRS-One and featured on the Cool and Deadly album is the only thing that ever came close (http://www.youtube.com/watch?v=xNhIQMs1HyY)
However, I always thought the sound was boxed in as 'regional' – partly because 1) there was no national Caribbean network of radio stations 2) there was no Hip-Hop and R&B radio format really until 1993 and 3) because this intersection seemed to be based upon a handful of regions of the country that had the right mix of these cultural communities and populations. Because of this New York City stood out, and in that sense the sound was seen as 'New York' more than international.
So that is what I thought limited the appeal of artists like Super Cat, Shabba Ranks, Buju Banton and various rappers who experimented or incorporated the sound and how able they were to to 'cross over.'
But at some point just about everyone felt the pressure to include chanting or some kind of riddim (http://en.wikipedia.org/wiki/Riddim) or dancehall-raggamuffin influence into their music.
One example that stands out was N.W.A.'s "Alwayz Into Something" (http://www.youtube.com/watch?v=7aleRvCrXp4)
What are your memories and thoughts on this time period, sound and artists?
Tamara Hernandez: Well first, my Mother is of Filipino/Chinese/Spanish background (also a hula dancer) I've watched her perform until I was able to walk, and I followed in her "dance steps" and became a dancer as well, and still teach classes in NY on the weekends when not traveling for reggae shows! My Father is of Puerto Rican/Taino Indian/African heritage. But in the time period you are talking about, reggae and dancehall slowly began to creep into hiphop. Reggae and Dancehall weremore prevalent among older music lovers but due to their fusion with hiphop, younger people and hiphop fans started to take notice. I remember being in the back seat of my mom's car while we listened to the Legend album by Bob Marley – from Orlando, Florida to Atlanta. I was annoyed at first, but after the trip I fell in love with the album. Later after hearing more Bob Marley albums, reggae started to resonate more with me. I started paying more attention to the genre and added more reggae,dancehall and soca artists to my playlist. My favorite artists at the time were and still are Buju Banton, anything Bob Marley, Marcia Griffiths, and Third World.
Cedric Muhammad: In some ways do you think that Miami has replaced New York City as a 'capitol' for the 'Caribbean' sound?
Tamara Hernandez: Yes, because of Miami's close proximity to the Caribbean, many Caribbean artists and their families settled there. The weather and environment in Miami are also very similar to the Caribbean. Over the years, hiphop has shifted from hgh replacement therapy the east coast to the South. Because of the connection between hip hop and Caribbean music, Caribbean music has also shifted to the South.
Cedric Muhammad: What is your assessment of the impact of the reggaeton era last decade?
Tamara Hernandez: Reggaeton developed from dancehall riddims. Because of reggaeton's connection with dancehall music and its use of spanish, reggaeton has broadened the appeal of spanish music to dancehall, hiphop and reggae fans, and dancehall music to spanish and hiphop fans. This creates a crossover effect within two caribbean genres. For example: El General http://www.youtube.com/watch?v=EQyK8MCsRf0
Cedric Muhammad: In general, how has the sound evolved over the last 25 years – where is it today?
Tamara Hernandez: Over the last 25 years the caribbean sound provided an avenue for dancehall, reggae and reggaeton artists to become mainstream crossover artists. You can hear their influences in other genres such as R and B and Pop music. Examples of these caribbean cross over artists are Sean Paul and Daddy Yankee.
Cedric Muhammad: What are the distinctions you make between 'Latin' and 'Caribbean' music (if any)? Do you think that radio playlists and formats have divided people and cultures that are more connected than many realize?
Tamara Hernandez: To me, there is not a major difference between Latin and caribbean music; the only difference is the language and the use of certain instruments. Caribbean culture is basically the same whether you are from an English speaking country or Spanish speaking country. Playlists and formats place emphasis on the language and the geographical location instead of the riddims and musical influences.
Cedric Muhammad: From the standpoint of marketing and how technology has impacted music how has this sound, culture, and the communities it represented been impacted?
Tamara Hernandez: Technology has made caribbean culture and caribbean music more accessible to the world through downloads, caribbean blogs, caribbean websites and caribbean online radio stations. Everything is more at your grasp. Reggae from Hawaii, Amsterdam and other countries are able to have platforms and share their style and take on Reggae music.
Cedric Muhammad: Where are things headed next?
Tamara Hernandez: I think we can expect an increase in fusion with other genres and eventually reggae,dancehall and reggaeton will be able to compete with mainstream genres. In order to raise awareness about reggae,dancehall and reggaeton among mainstream audiences there needs to be more collaborations with mainstream artists.
Cedric Muhammad: Who are the artists you are working with today that we should keep an eye on and what separates them from others?
Tamara Hernandez: Here's 5 whom I work with now:

Esco Da shocker (http://www.youtube.com/user/IamEscoDaShocker)
The Multi-talented singer/songwriter has produced a wide range of island beatsdrawing influences from Dancehall, Reggae, and Soca. As the son of veteran Jamaican disc jockey, Errol 'ET' Thompson & former Wailers background singer, Marcia Griffiths, Esco (MatthewThompson) is the product of a major reggae royalty. Esco has the ability to cross over into the mainstream market through his undeniable passion for music that transcends genres and catches the attention of listeners around the globe.
Mr. Vegas. Throughout the years, Vegas has continued to release well-crafted singles which have ensured his status as one of the most consistent and in-demand acts in the business. Tek Wey Yuhself, Hot Wuk and Nuh Friend From Dem, from his 2007 Hot It Up album were chart toppers, with Hot Wuk dominating all the major American, Caribbean and European charts. The single even made an entrance on Billboard's Hot R&B/ Hip Hop Singles chart. His 2008 Daggering packed a wallop in the dancehall, and in true Vegas style, come 2009 and he again demonstrates his versatility with the gospel-flavoured I Am Blessed and Up Deh.
This singjay has appeared on all of the Reggae industry's major shows, including Guinness Sting, Red Stripe Reggae Sumfest, Fully Loaded and Reggae Sunsplash. In additional to blasting his way through the Caribbean, Mr. Vegas has also thrilled fans in Europe and the U.S. and Japan with highly rated performances.
Mr. Vegas, undoubtedly, has the winning formula.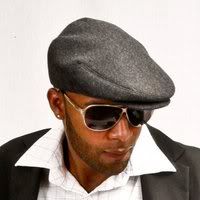 Cherry L (www.cherrylmusic.com) is an artist who carries the tradition of dancehall fusion. Born in St.Lucia, he won best new artist in the 2008 St.Lucian music awards. Then he moved to New York and won first place in one of the premiere Hip Hop industry showcases called Faces in the Crowd. He was the only dancehall artist. Unlike many of his contemporaries, Cherry L uses dancehall as a base for his musical explorations instead of as a straight jacket, incorporating classic roots reggae in his music, creating a more organic sound than other performers who rely on purely digital riddims.

Elly Ess has created a unique blend of reggae and hip hop, his music comes from within and being born in New York, raised in Clarendon Jamaica and now residing back in the US, the fusion of the genres was sure to happen. With his own independent record label, Rockstar Entertainment & Music, Elly Ess has been able to fulfill his dreams, be creative with his music and express himself to the world. http://www.youtube.com/user/Rockstarent973#p/a/u/2/v__DHIxIcho
Kevin Lloyd (http://www.youtube.com/user/KevinLloydMusic)

Ziggi Recado(http://www.youtube.com/user/ziggitv#p/a/u/1/5XSr9uyMKT4)
grew up on the Caribbean island of St. Eustatius as the young Ricardo Blijden. He was given the nickname Ziggi by his grandparents who raised him. In 2001 Ziggi came to the Netherlands to study. It was in that time when he was introduced to Mr. Rude the owner of an independent studio and label called Rock 'N Vibes Entertainment. Soon chilling out in the studio with friends became a professional musical career for Ziggi. With blazin' performances on the major European festivals and venues like, Roskilde (Denmark), Lowlands (Netherlands),Festineuch (Switserland), Coleur Café (Brussels/Belgium), Cabaret Sauvage (France) and Super Bock Fest (Portugal) Ziggi proves one again that he is amongst the top few of European Reggae acts.
*****
Tamara's points and the work of her artists drove home an important point for me. While Hip-Hop continues to get better at documenting its history, it still feels to me that this slice of it – the Caribbean impact and influence – has yet to receive the full attention it deserves from a cultural, political, and economic lens. In some ways, it is treated just like the music is categorized (no matter how 'mainstream' it really is) – as a sub-genre or niche segment – rather than like what it really has been: an original creative and socio-economic element essential to the birth (and evolution) of the most significant artistic phenomenon of the last 40 years.
No matter how far away others position the Caribbean Diaspora away from that essence, the facts will never change.
Perhaps, it's good that early in 2011 I've gotten a bit away from the playlist, and more in tune with perspective.
*[ Those interested in contacting Tamara Hernandez can reach her via email at: Tamara1439(at)gmail.com ]
Cedric Muhammad is a business consultant, political strategist, and monetary economist. He's CEO of CM Cap where he provides brand management services to Hip-Hop artists: http://www.cedricmuhammad.com/cedric-muhammad-unveils-hip-hoppreneur-%E2%84%A2-advisory-service-for-international-artists/. Cedric is a former GM of Wu-Tang Management and author of 'The Entrepreneurial Secret' (http://theEsecret.com/). His Facebook Fan page is: http://www.facebook.com/pages/Cedric-Muhammad/57826974560?ref=ts and he can be contacted via e-mail at: cedric(at)cmcap.com.